Boring talks one after another today.
It was the Lab Safety Talks today at school for all the Honours student.
A thick handout was provided to us. Yucks.
Totally din listen at all. Me and JY yak-ed while Toh slept thru.
The only part we paid attention to was the First-Aid part!
The speaker was real funnie and a great deal can be learnt!
It was inspirational for me to become a first aider.
I want to be a certified one.
Googled and found that some organisation was offering the course for like SGD250.
Red Cross has a somewhat similar course for $90.
Oh wells,
wait till I have the money then say ba.
Two tea breaks were provided.
I suppose that was all what we were looking forward to every now and then.
It kept us going thru those boring talks.
Until it was 430 and the test came!
YEA!
there was gonna be a test and we din pay any attention at all.
Guess what?
The only part that was NOT tested was the First-Aid part!
HAHAHHAHA we found it an irony!
Anyway, the test was open-book.
We just fen gong he zhuo and finished it.
Copied and trusted each other's answer like free.
LOL.
Just glad that is is over.
just a side note,
FB kernard DOS attack.
it was a simultaneous one affecting LJ, Twitter and Blogger.
Yup heard it on the news and googled it.
Haa, interesting reads there.
********
Teochew porridge was smth me and Dear love!
so we decided to go for a Teochew Buffet dinner at the Windsor Hotel along Macpherson Road.
Reviews has it that it is value-for money.
So we went ahead.
Time stated on the menu was buffet starts at 5PM.
we reached at 5pm and the waiter ignored us.
the food wasn't ready yet, not all.
we started on the porridge and preserved stuff.
the main dishes consisted of fried noodles, fish, prawns, green veg, cabbage, egg, braised pork, toufu, chicken and pork.
i dun particularly like them, but it was edible.
desserts was ice-cream and fruits(which Dear cant even force himself to swallow)..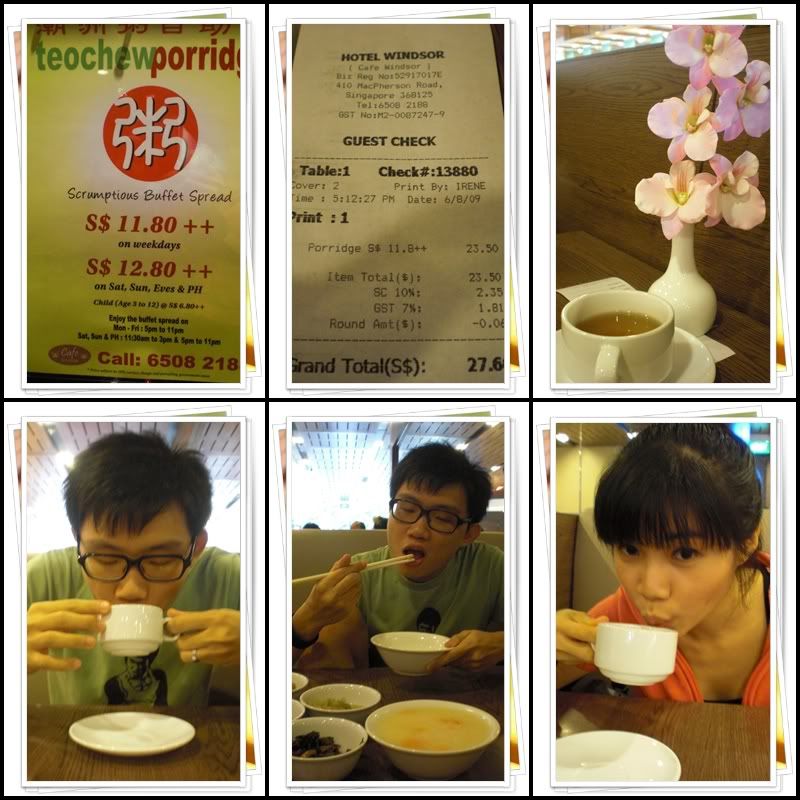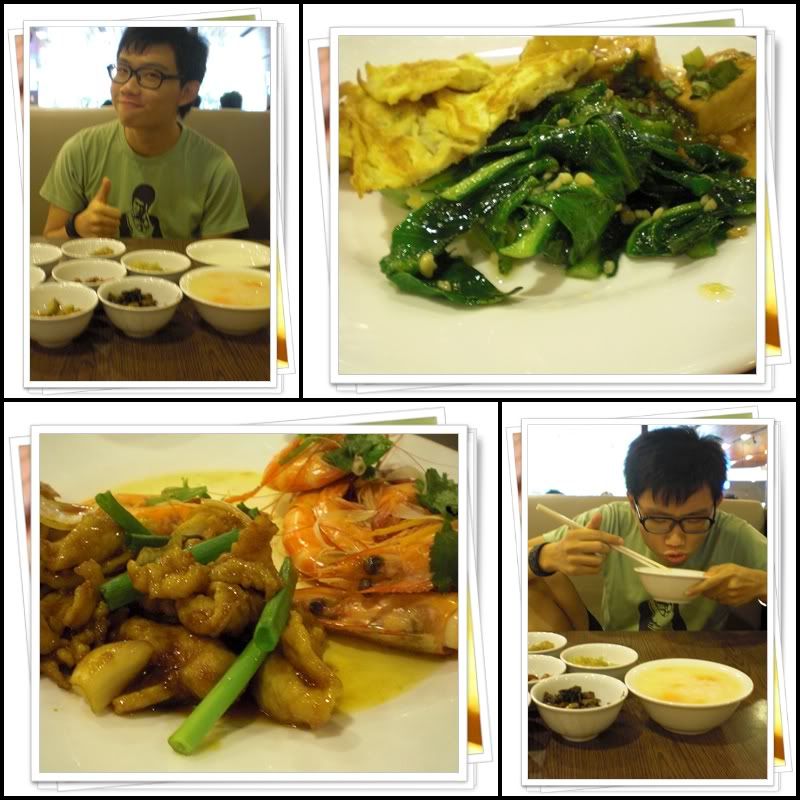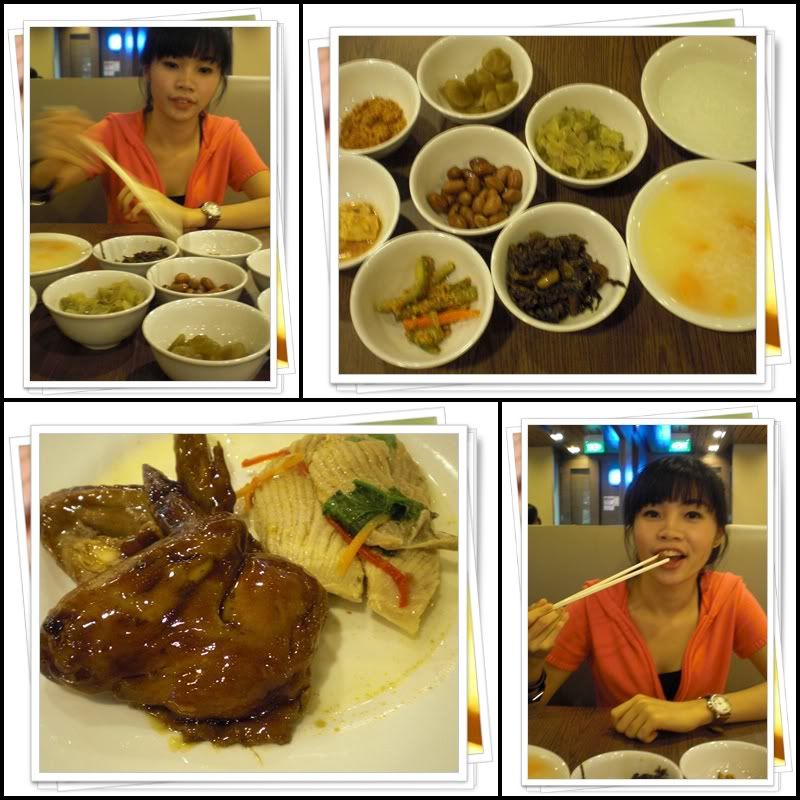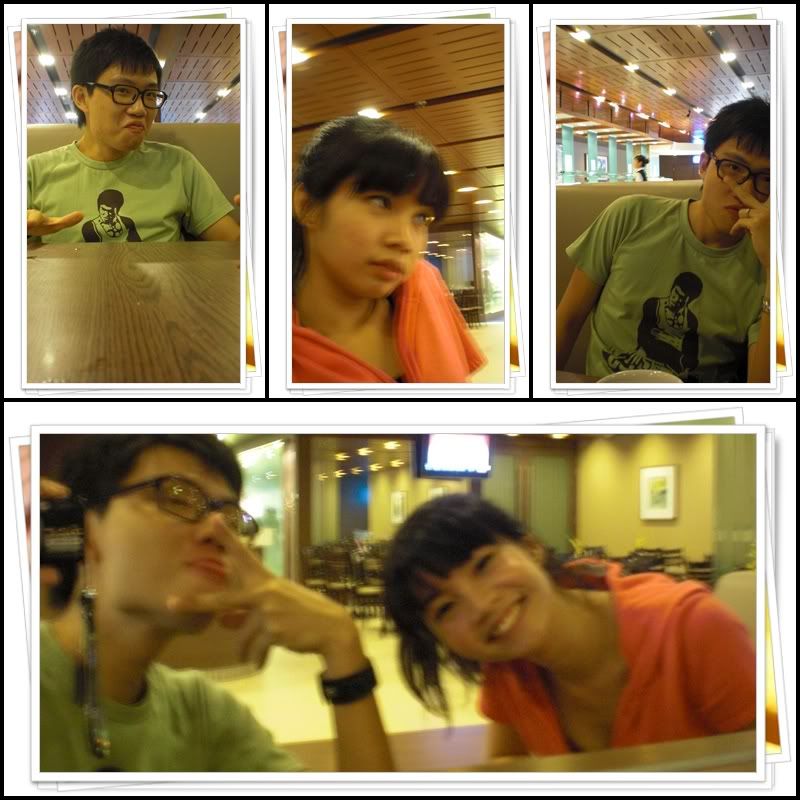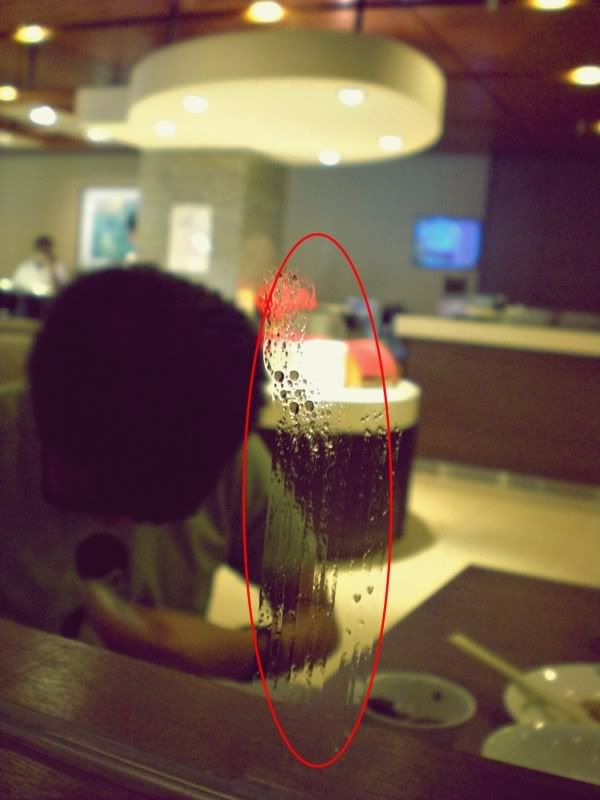 Dear created this er-xin stain on the mirror while plucking prawns!
Grossss, hope the waiter wipes it off..
unsightly!
Learn the cutery de-shelling method I taught you Dear!
Haaaa, I am so tired already.
Managed to squeeze some energy to blog.
I am offfie to bed.

still playing now:




-the end-
a.Von