This time I did my very own pair of
Destroyed denim shorts
.
If you have been already updated with the fashion news, you would have already known that these are the hottest this Summer.
Many high-end brands are retailing these shorts at sky-price (at least to me..)
So, to save cost, I decided to DIY my very own pair..!
Inspired by F21: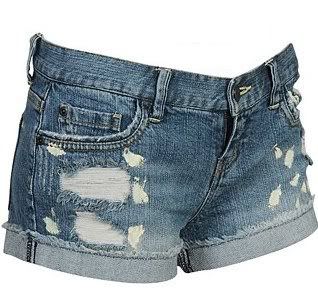 And I tot I was very brave to cut up my pair of acid-wash jeans even though I was new to this project!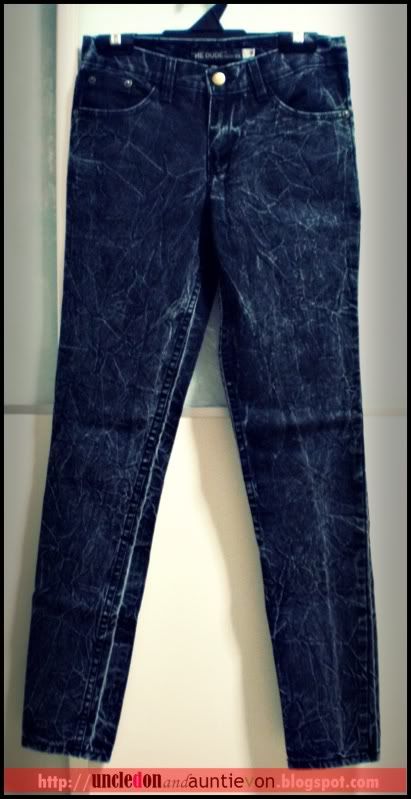 Ha! So this was how my original pair looked like!
It was simple, just find the length that u desire and cut it about 2 fingers width beneath it (cos I was gonna fold it back up).
Next fray the ends using either the tip of the scissors or a seam ripper until you get that rugged feel. Cut any stray strings that are coming loose.
Fold back up the ends and do a top-stitch as close to the frayed ends as possible. This will prevent running ends.
To destroy the denim, I used a variety of tools.
I used a pen knive to do rapid slashing at the area I wanted to destroy. (Rmb to place a block of wood or a thick wade of paper beneath to prevent the slashing from going onto the next layer.)
These slashings would create tears in the material.
Further destroy until desired by using scissors and seam ripper. (you may find that it may not be a very controlled process with all the ripping LOL!)
It is important to note that the place will become uber messy with all the fabric dust flying around. So be prepared!
After you have destroyed the denim to the look that you expect, you will need to prepare a bucket of water (no detergent required if your jeans are already clean to begin with).
Rinse it with force to allow all the fabric dust to be eluted into the water.
From my experience, this has to be done like say 10 tens because there really is ALOT of fabric coming out!
Dry the denim in the sun.
To create that dirty, muddy look.
Prepare a small pail with bleach. Mix in a little water to that it is not too strong. I believe a ratio of 8:2 (bleach:water) is appropriate.
Use a sponge (wear gloves to avoid contact with bleach) and dab the sponge into the bleach.
Dab the sponge around areas previously destroyed and also on random parts of the shorts until desired effect.
Either blow-dry the areas or sun it again.
There you have it!
Your one and unique pair of destroyed denim shorts!
Pair it with tank or tee and you are ready to go!
So this was how mine turned out: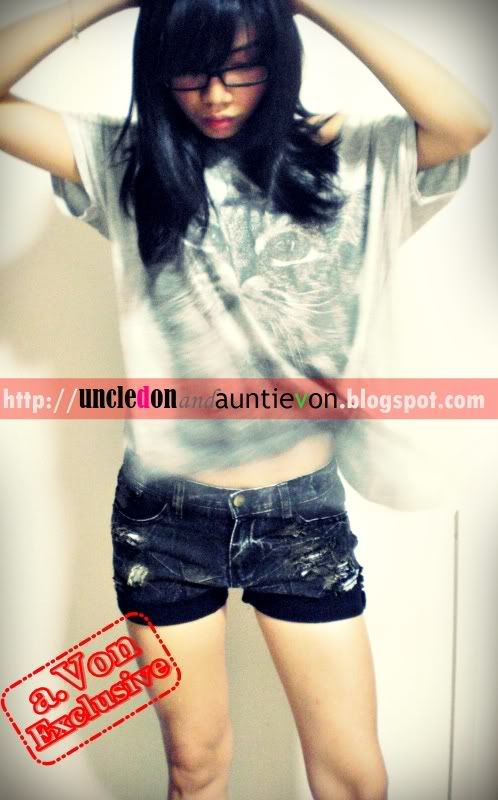 I LOVEEE IT!!
More photos, but pls pardon my messy hair :)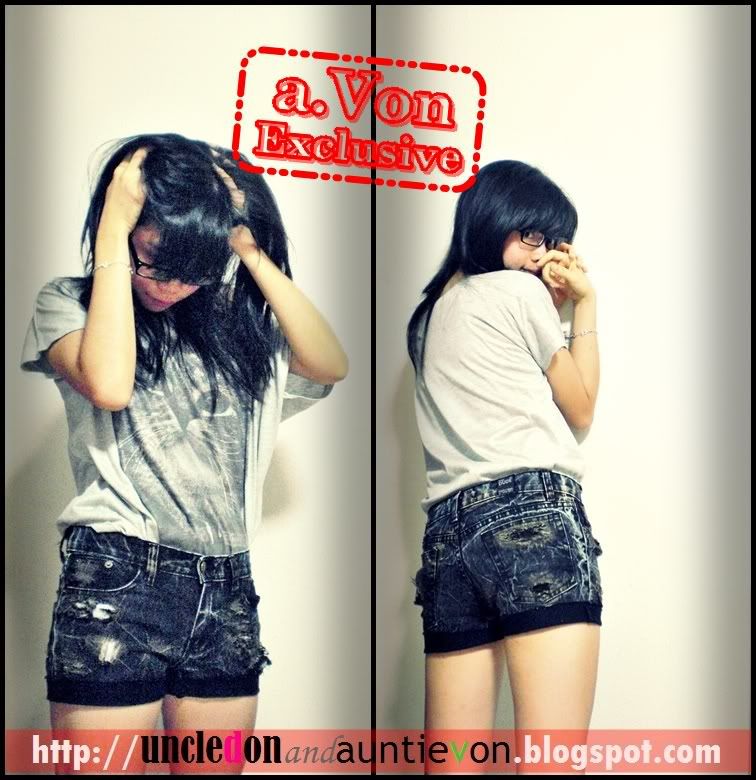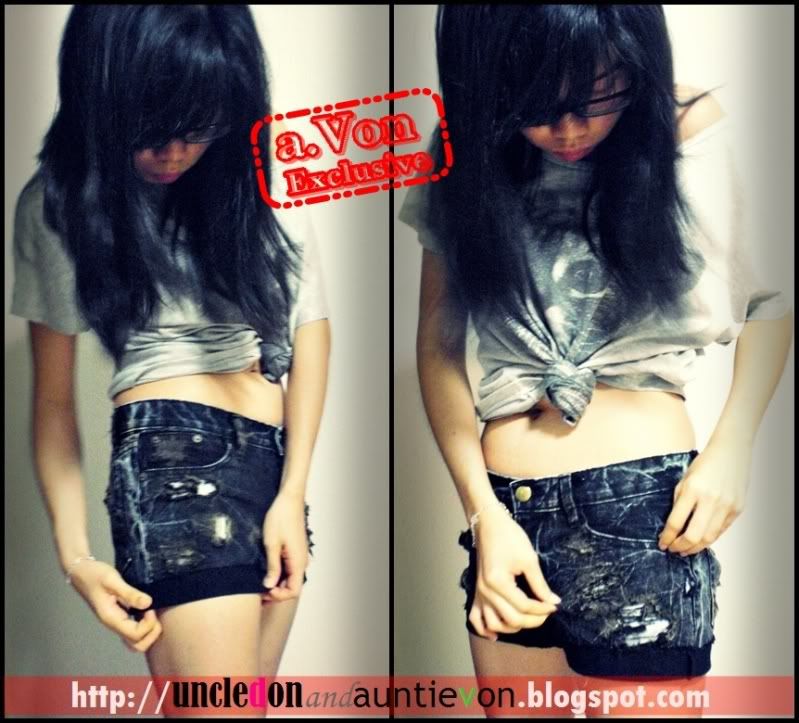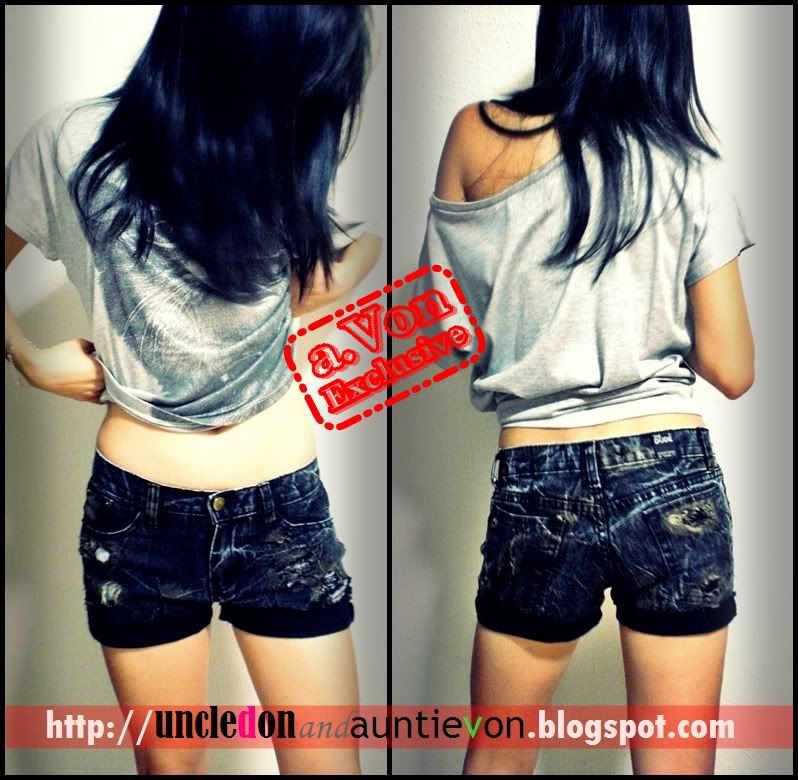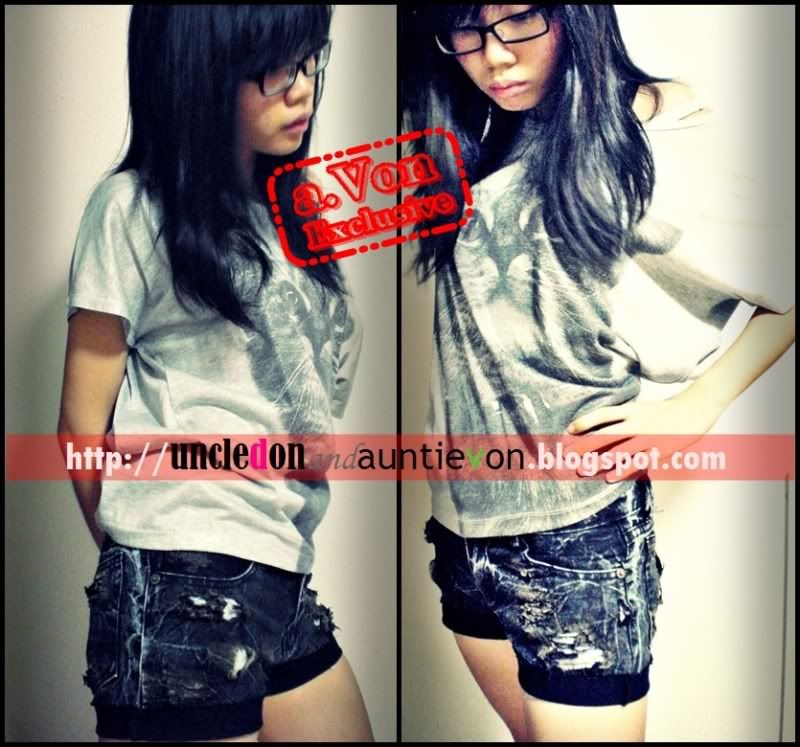 Up close on the destroyed parts: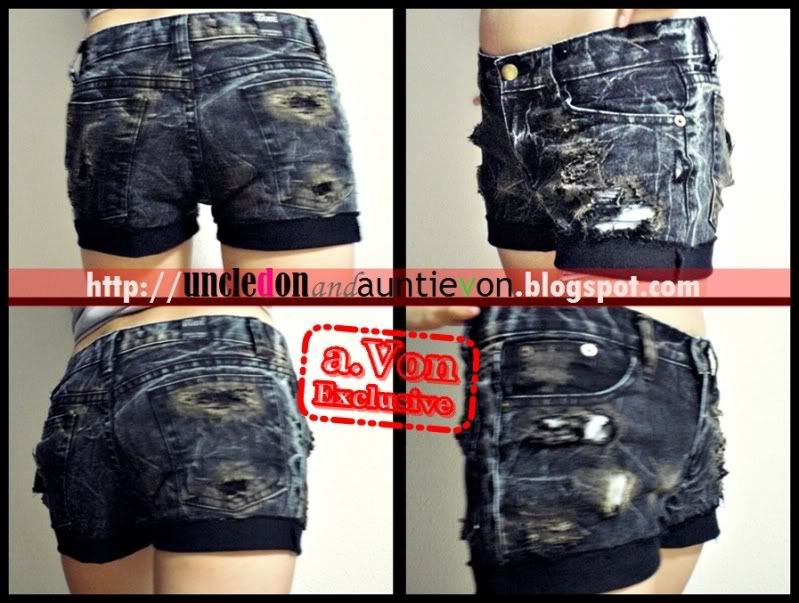 Yup, so that was how I did it.
Hope you will find it fun too! :):)
-the end-
a.Von