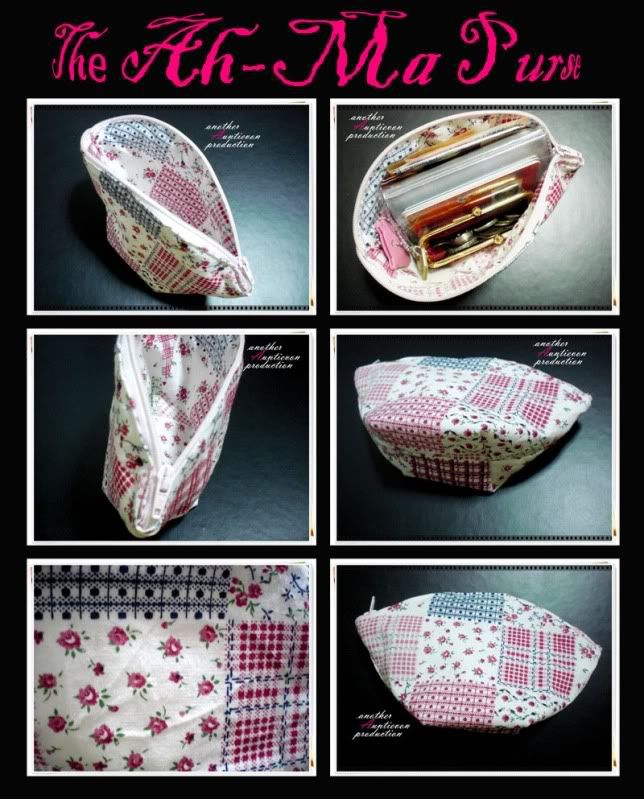 did a Ah-Ma inspired purse today!
only spent like 2 hours on it.
Much bigger than the first purse I did, so now I can put in my keys, my card holder, and my coin pouch all in one!!
But then becomes quite bulky leh, and heavy also.
Haha..
tmr is WT's commencement~
weet!
meet up after a long time, hope there will be many many updates!
-the end-
a.Von