Today's outing with U.Don got cancelled cos he wasn't feeling too well..
Since my Dumpling purse, U.Don's friend has asked about the possibility of sewing a BBF bag.
So I tot since I have the time, why not get my hands busy trying one out.
Hence, I sourced out my materials and begin the pain-staking procedure..
I started at 11AM and it was completed at 6PM.
My longest project so far..
Materials include: one old blouse, scrap cloth, one old belt, one zipper, 2pcs of wire fastner, sewing machine.
From what I saw over the Net, most BBF bags manufactured by the individuals who own their own BBF are all not very pretty. Mostly vintage, and slip-shot.
For mine, it has a size of 8"x5"x5.5". Can hold my water bottle, wallet, camera, gorilla pod, coin purse, tissue. No problem at all.
If you have a BBF and want to have one done, contact me. I presume I can do it for u on a budget of $40-50. heh.
this one is for U.Don.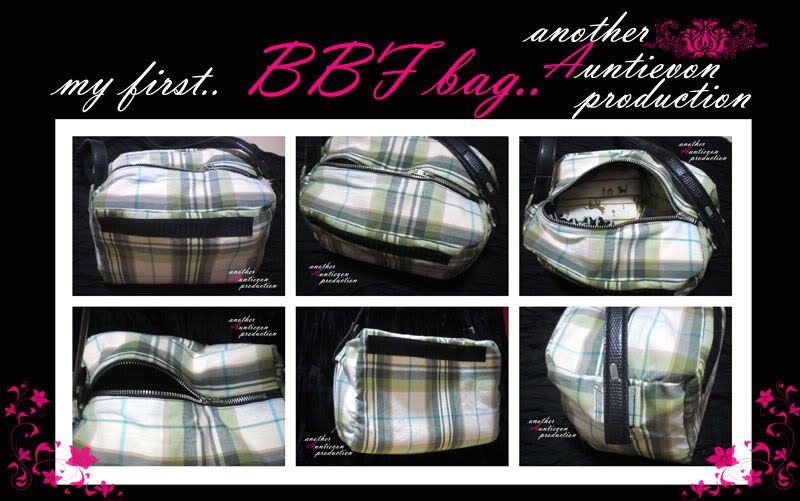 Until my next project, Enjoy.
-the end-