Monday, June 8, 2009
Sunday -
Had a cup of afternoon coffee at Ya Kun..
Kind of like the seventies rewind..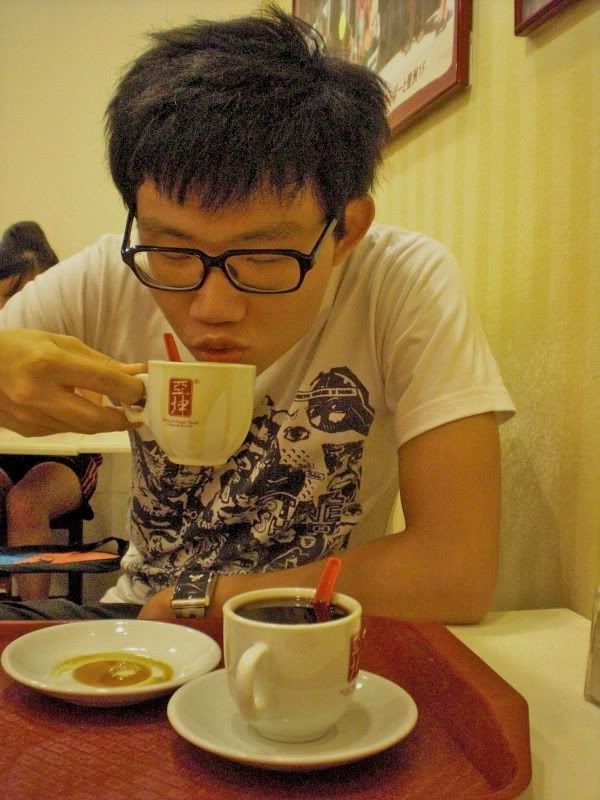 After that we are off to Jing Ying's belated birthday celebration at the Marina Barrage.
It was the first time we are heading there, lucky there was a free shuttle bus or else it would have been quite hard to get there.
With the school holidays and the weekend, many parents seized the opportunity to bring their kids there.
Many activities were going on, flying kite, photo taking, picnic, frisbee etc..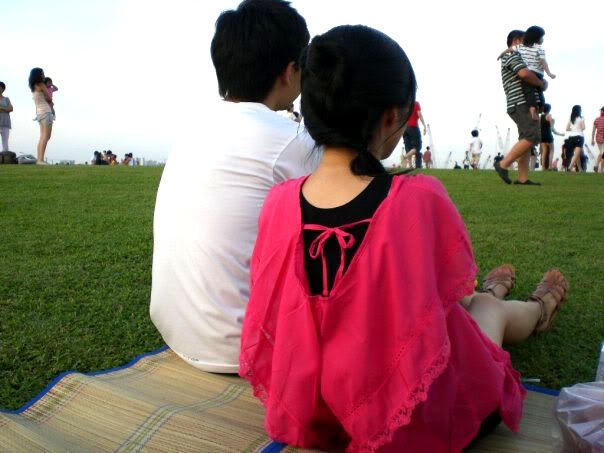 Totally sweated it out playing frisbee and trying to fly the kite ourselves!
Had a great work-out!

The night fell and we sang a nice birthday song for our birthday girl!
Each of us had a huge slice of the cake because we only had seven people to share the cake!
Aft the hearty meal, we decided to do yet another physically strenuous activity - JUMP SHOTS!
And we tried doing it we the timer!
TEN TIMES and all got screwed up.
Each time there was a new Rat Shit (Lao Shu Shi), and people who say they caught the timing always fail us again!
♥ UncleDon & AuntieVon Scribbled ♥