Tuesday, June 2, 2009
Our trip to the Circle Line in our bid to shun the intolerable Sun.
Pleasant trip, everything very clean and white, lots of friendly staff and many first-time travellers to the line.
Quoting UncleDon," In comparison, NEL looks so dusty."
Which is true.
Over at the Circle line, The lighting is so bright and it is so spacious!
Definitely a cool place to visit, even though it wun be used much in our daily travel route.
Some pics we took there.!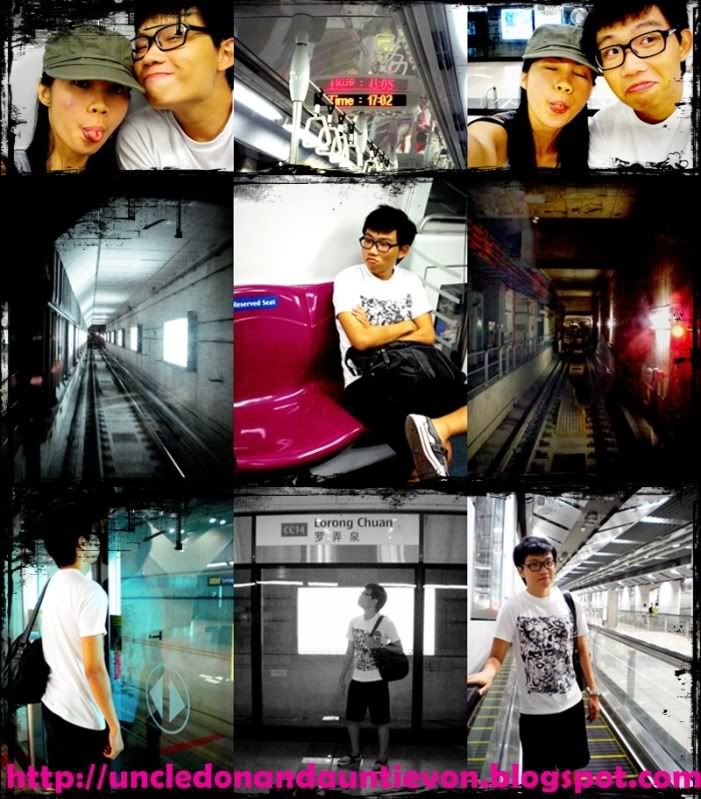 a-Von said: manage to capture some pics in the tunnel, which is usually not possible...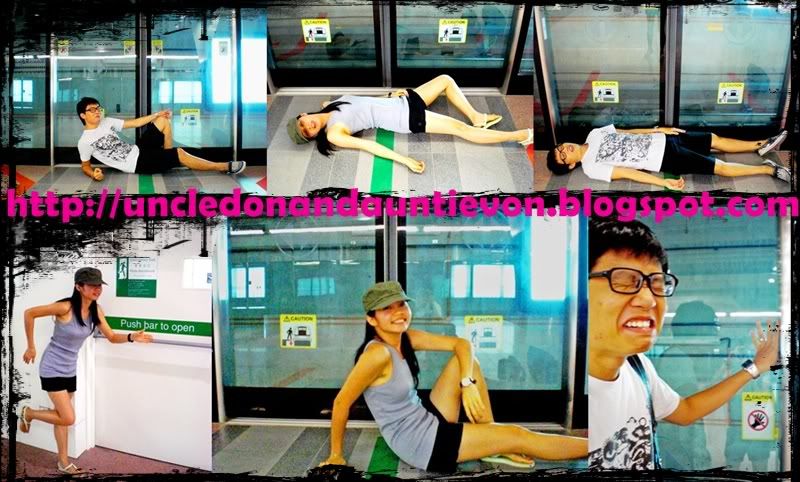 a-Von said: acting dead on the floor and UncleDon pretending to kernard "kiap" by the door.
me pratising how to escape via the emergency exit door.
a-Von said: there wasn't a crowd, so we got to pose in these luxury seats!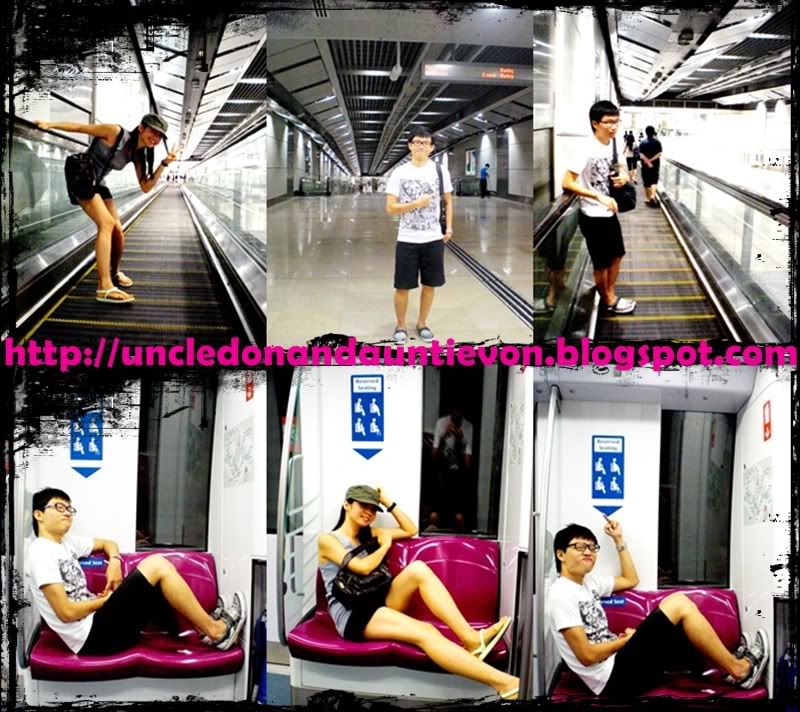 a-Von said: I love the long long travelators there!!!! Cool!
u-Don & a-Von say: Go visit!
♥ UncleDon & AuntieVon Scribbled ♥