Feeling bored,
I decided to search for a project to embark on..
Im too lazy to improve on my prototype tank top, I need something simpler and finishable in a short time..
Browse browse browse and yup Ta-da!
I am going to make cupcakes!
ok - not bake them, but sew them.
They are good to hold my sewing pins and needles too.
Totally love it, and it's cute.
Mamee said that it was creative.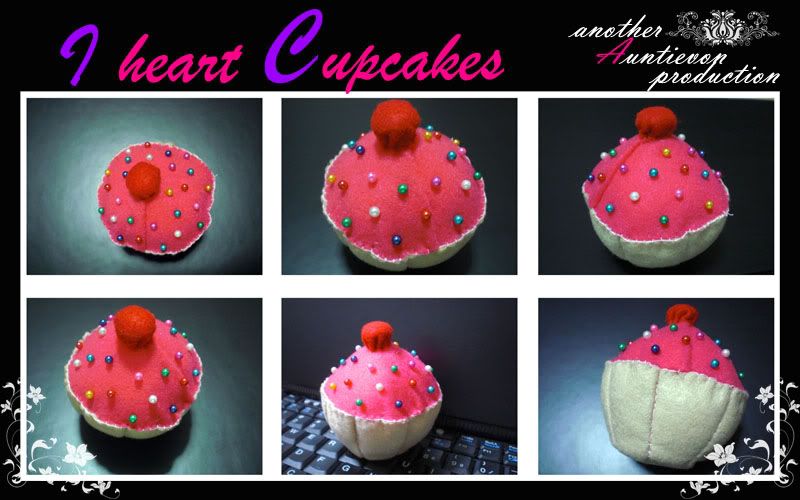 A.Von
-the end-