Monday, February 23, 2009
About Day out with two fellow Chemists!!
Day to buy my formal wear at Bugis..
Haha, after a walk around Bugis Village, the three of us had to leave hastily to prevent ourselves from spending MORE money..
After our very budget LONG JOHN SILVER S$3.95 dinner..
we made our way to Haji Lane.
mai siao siao ok, Miss Teo was the one who lead us there...
Had our own photoshoot right there and then..
There were many on-lookers but Who Cares!
We also made our way to the ROYALLY beautiful ParkView Sqaure..
Night has fallen and all the more, it looks majestic in the dark..
And so I shall let the photos do the explanation as to why we got so many stares..
*At ParkView - isn't the statues magnificant?*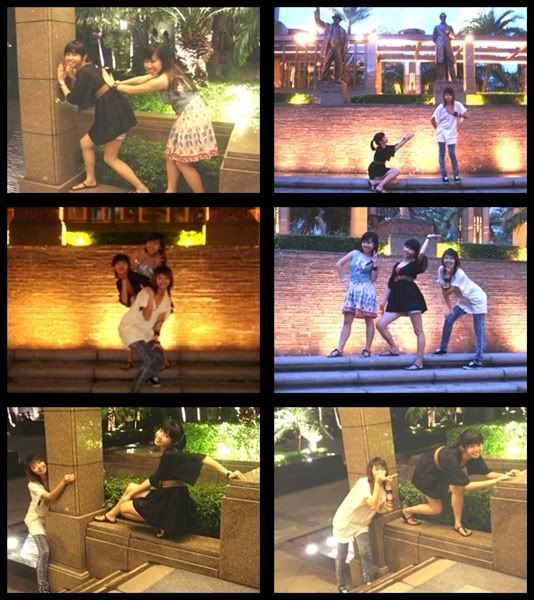 *More of our stupid poses; take note of the 3rd pic on the right and u will see 3 SEXY ladies..*
*At Haji Lane - us strutting our best poses in the middle of the road*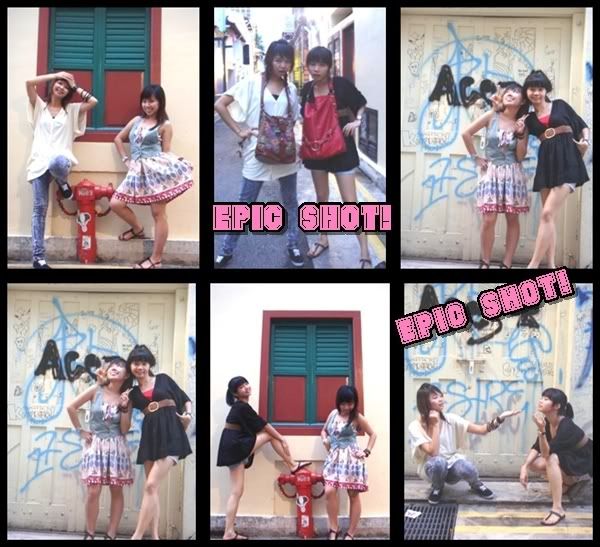 *At Haji Lane - some of the old shophouses*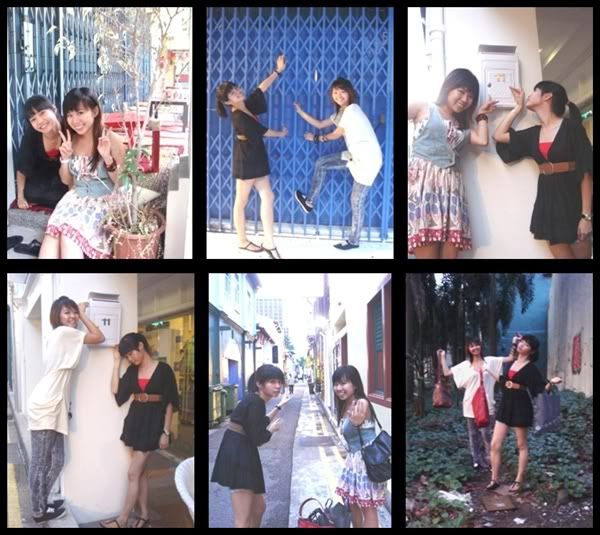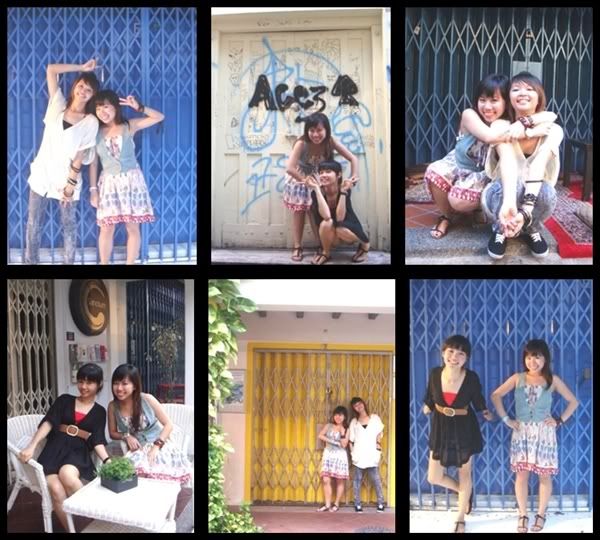 Woot* It was fun all in all!
Away from all the constraints we had when doing GlamRags photoshoot!
Way to go girls!
Enjoy your holidays~
Meanwhile.....
***********************************************************************
UncleDon is still slogging through the minor..
poor thing..
JIAYOU JIAYOU JIAYOU!!
♥ UncleDon & AuntieVon Scribbled ♥