Saturday, March 29, 2008
Went prawning with dear today at Bishan.
Rented one rod and paid $30 to prawn for 3 hours.
dear managed to hook up the first prawn in less than 15mins.(she is the prawn attractor).
Next up it was me..whaha i caught a female prawn with eggs! though its a bit small as compared to dear's haul.
The last prawn was the luckiest catch of all by my beloved dear, the prawn was not even hooked. It held on the bait with its pincers and followed it out of the water.
It started to rain and for the rest of the time left we did not catch any..many bites but none took the bait.
We took the prawns home, decided to keep them alive..
Sadly, 2 of the prawns did not make it and we managed to keep one of them alive.
Fun day..we might go prawning again ya..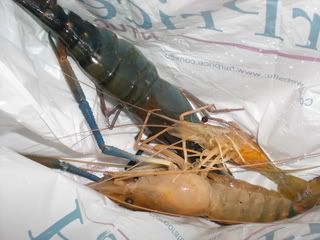 Catch of da day...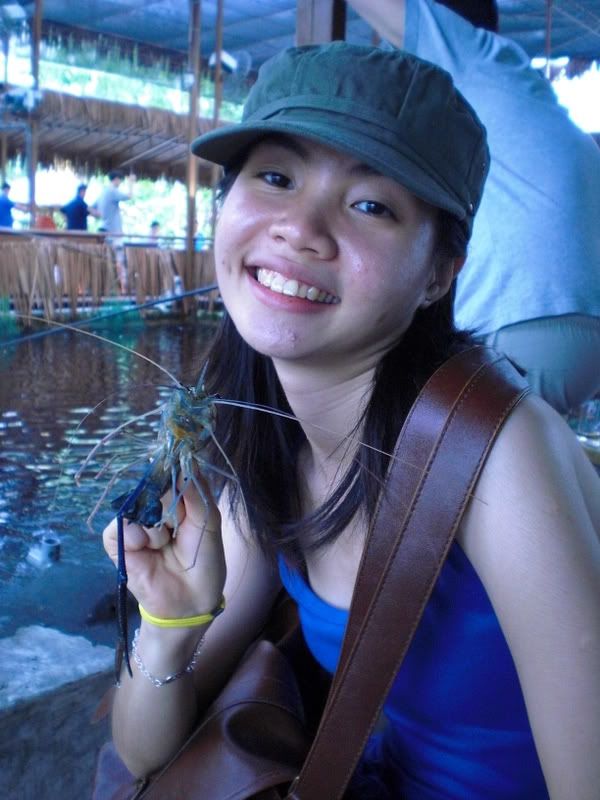 Dear's big prawn (ya she caught 2 big prawnS today, stop boasting!)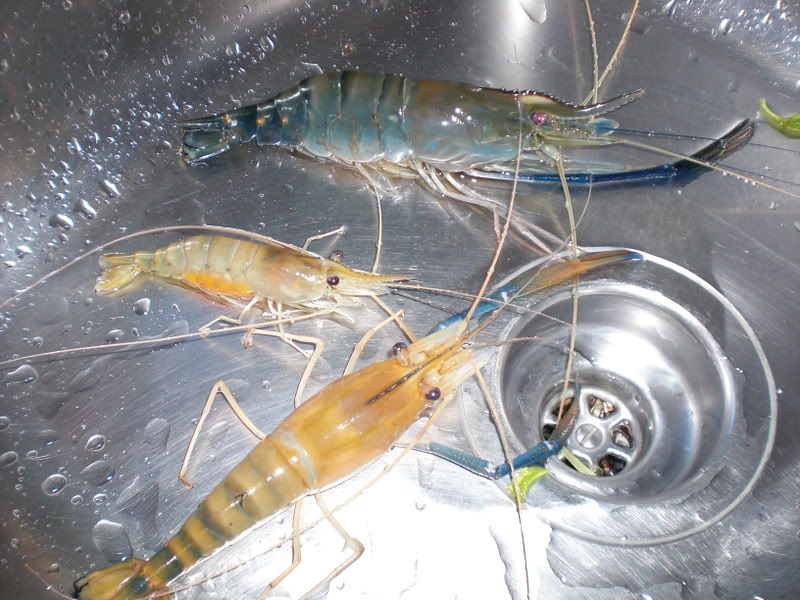 Prawns in my sink!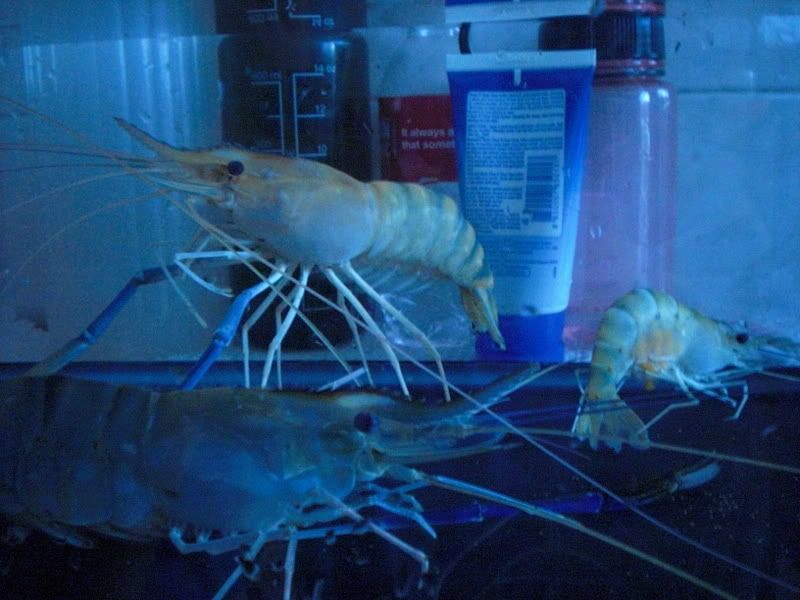 The healthy prawn that wasn't hooked.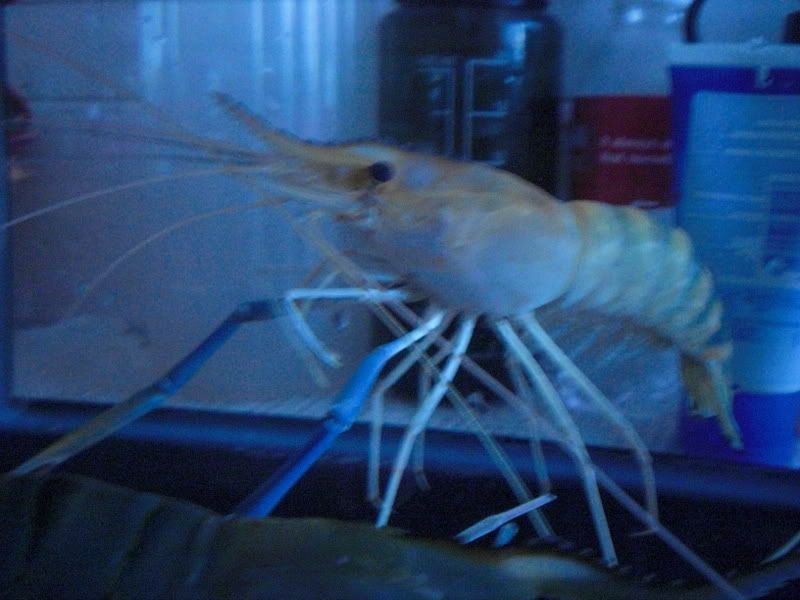 Prawn in my tank.
Us fooling around with mickey mouse hand in my room! Oh so blue.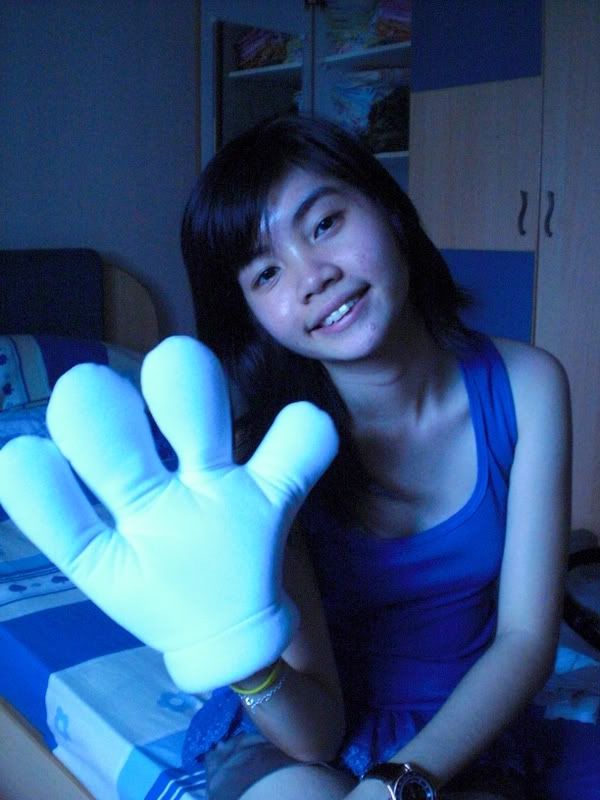 Dear with mickey mouse hand!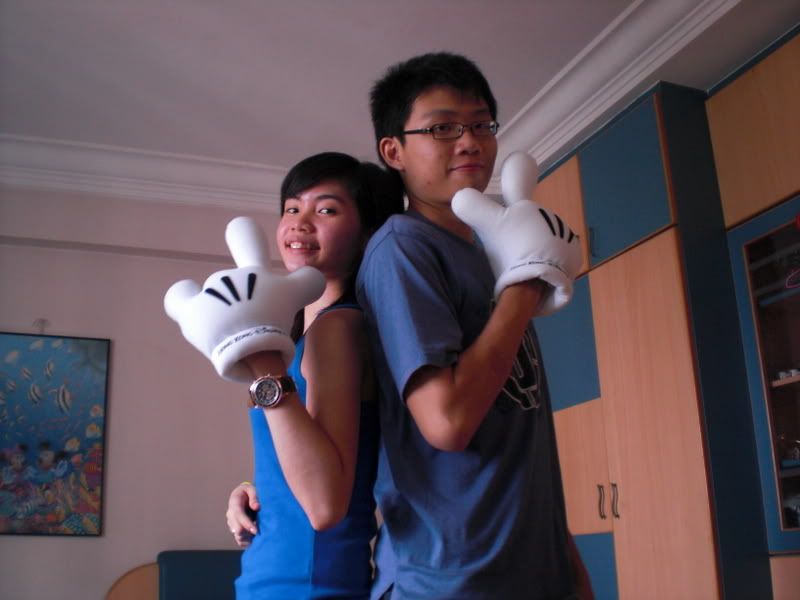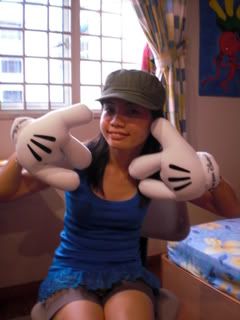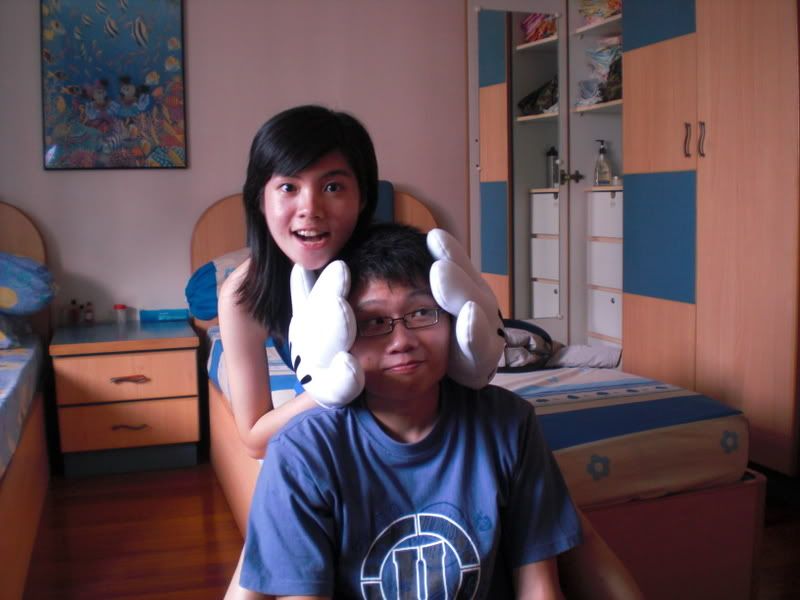 ♥ UncleDon & AuntieVon Scribbled ♥